Veterinary Rehabilitation
Animal Rehabilitation
Your pet's wellness is our first priority at Palmyra Animal Clinic. By using modern treatments and professional techniques, we'll ensure your pet receives the best veterinary rehabilitation care possible. 
Our veterinarians are trained to provide a range of animal rehabilitation services, including neuromuscular electric stimulation, cold laser therapy, therapeutic ultrasound, hydrotherapy, K-laser and more. 
Physical rehabilitation can help your pet recover from surgical procedures as well as injuries and improve fitness.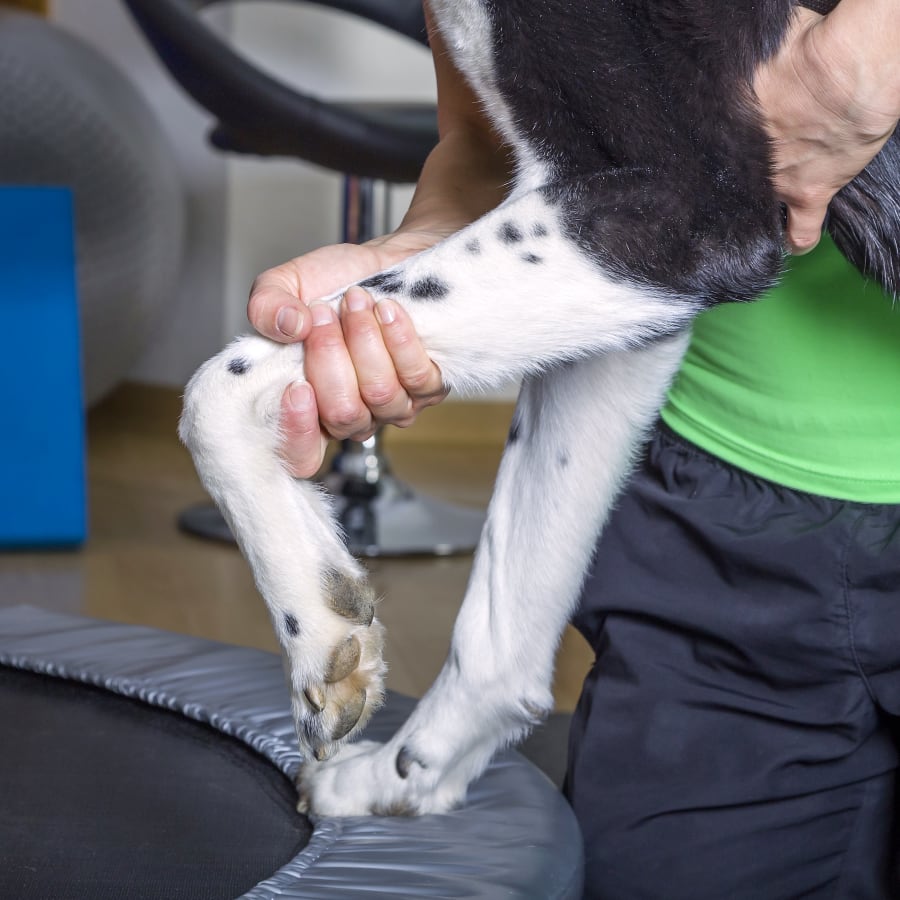 Animal Rehabilitation Services 
From hydrotherapy to land treadmill and therapeutic ultrasound, we offer a variety of animal rehabilitation services designed to help your pet live a healthier, happier life. The following rehabilitation services are offered at Palmyra Animal Clinic.
Benefits of Veterinary Rehabilitation 
Whether they need to recover from surgery, physical injury or trauma or improve their physical fitness, most pets will benefit from varying levels of exercise in the long term. 
Promoting mobility and exercise for your pet through physical rehabilitation will give your pet the best chance at a speedy recovery, and healthy, lengthy life.
Conditions that respond well to Rehabilitation
Orthopedic – Arthritis, amputations, cranial cruciate ligament tears, patellar luxation
Neurologic – Intervertebral disk, degenerative myelopathy, brain injuries, FCS, nerve injuries
General Health – Obesity, post-disease, cardiovascular fitness, gait abnormalities, wound care, geriatric support